Celebrating Forgive Us By E.T. Gunnarson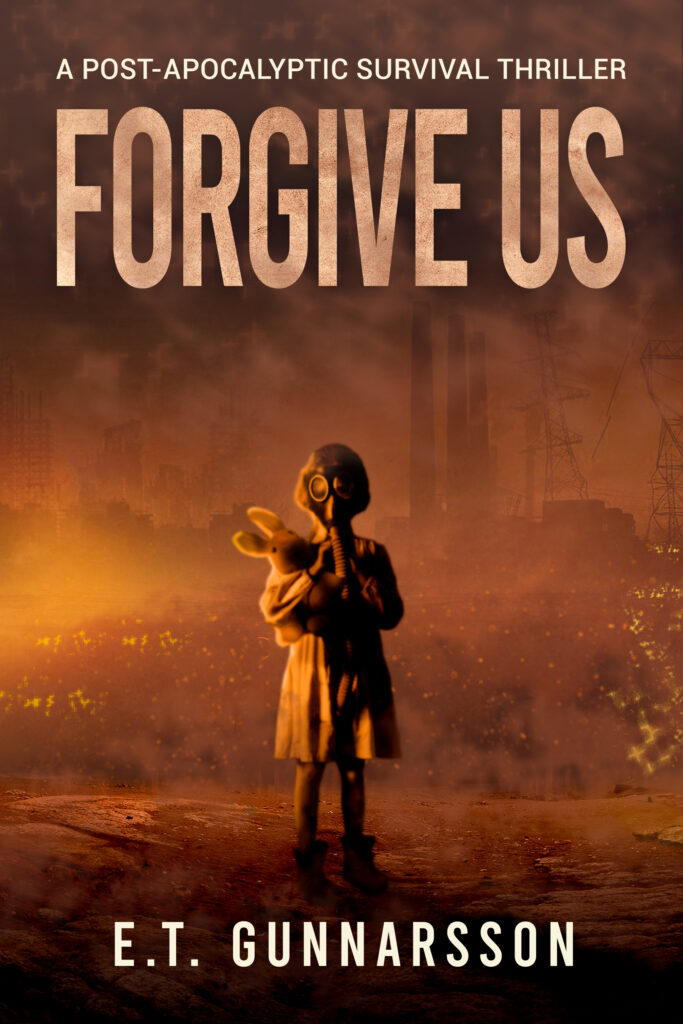 Three months ago, Forgive Us debuted in the post-apocalyptic fiction genre. This survival thriller has since garnered praise from a wide range of readers and reviewers.
"… a powerhouse of post-apocalyptic prose in this highly engrossing and cinematically styled novel."
– K.C. Finn, Reader's Favorite ★★★★★
The book has been given a face-lift, and all the books with the original cover have gone out. Over 100 copies of Forgive Us have been sent out across the U.S., and we couldn't be happier about it.
Whether you have a copy with the original cover or the latest, we want to know what you think! Leave a review on Amazon and it may be featured in our next newsletter.
---
Get to know the author
… I learned how to read through World of Warcraft. It sounds funny, but it's true. When I was taken out of school at around seven, I didn't know how to read, write, or do math. While I was being tutored how to read and write, I played World of Warcraft, and as I slowly gained lingual skills, I applied them to the game which allowed me to go from wandering around all day to doing questions and leveling up my character.